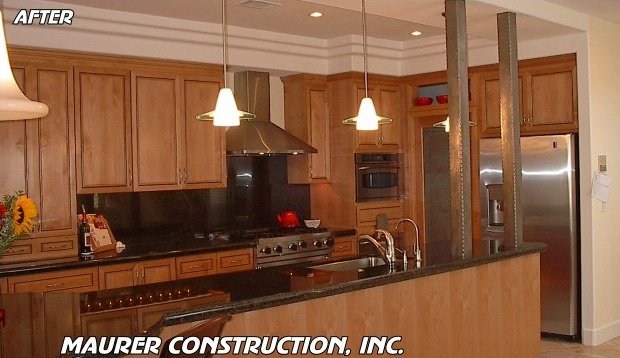 kitchen remodeling
san diego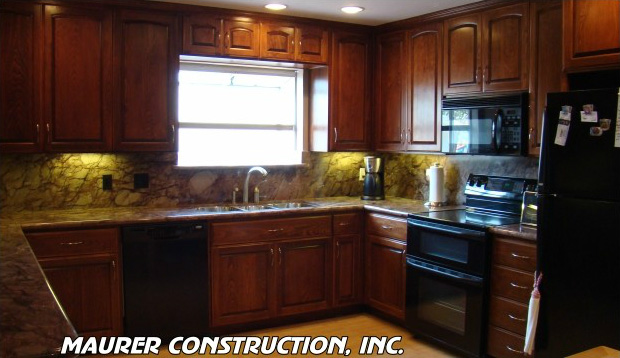 Kitchen Renovation
kitchen remodeling
san diego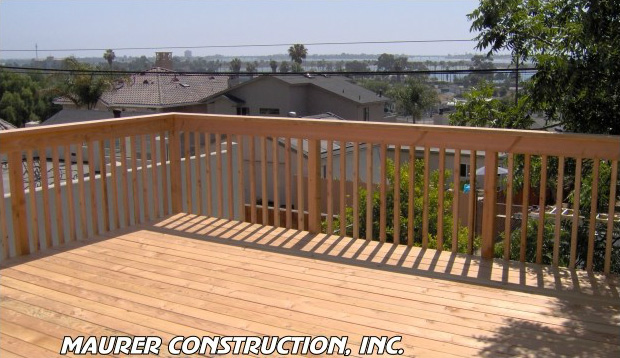 Outdoor Living
Maurer Construction, Inc is a San Diego-based, family-owned construction company, a general contractor specializing in residential construction/remodeling and commercial tenant improvement projects as well as restaurant renovation and retail renovation. We have more than thirty years experience in the construction and remodeling industry. We run our business on the same principles on which we have founded our family: trust, partnership, authenticity and ethics, and have built a reputation for honesty and excellence among our large client base.
Whether you are looking to build a custom deck, remodeling a kitchen or remodeling a bathroom, or add a room addition or second story to your existing home, Maurer Construction is the right choice for a general contractor committed to honesty and integrity in the building industry. Please review the FAQ section of our website for tips on how to find quality licensed professionals in the construction and remodeling company. We believe that our emphasis on honest, open communication with our clients and detailed pricing is what draws so many repeat customers to Maurer Construction. You can read testimonials from some of our many satisfied clients in the References section of this website.
At Maurer Construction, we take great pride in our work. We believe that our work is a partnership with our clients to help them realize their vision for their home or business. We are committed to hiring licensed, qualified personnel with the knowledge and experience to provide exceptional service and to maintain our high standards. Our customers' satisfaction is our ultimate goal.
Regardless of whether you are already working with an architect or interior designer for a remodeling project, or are looking for a referral, Maurer Construction is an excellent choice for all of your building and remodeling needs.
We appreciate that you've taken the time to visit our website. Please take a moment to review some of our featured projects in our online Photo Gallery, including an interactive Before & After remodeling section. We hope that you will soon add your name to the list of our many happy customers.
We look forward to working with you.
Sincerely,
Bill B Maurer, Jr. – Vice President
Maurer Construction, Inc.
Construction & Remodeling